Customer Success Story
Valiant TMS Group (2)
Use Case: Automotive / Plant Construction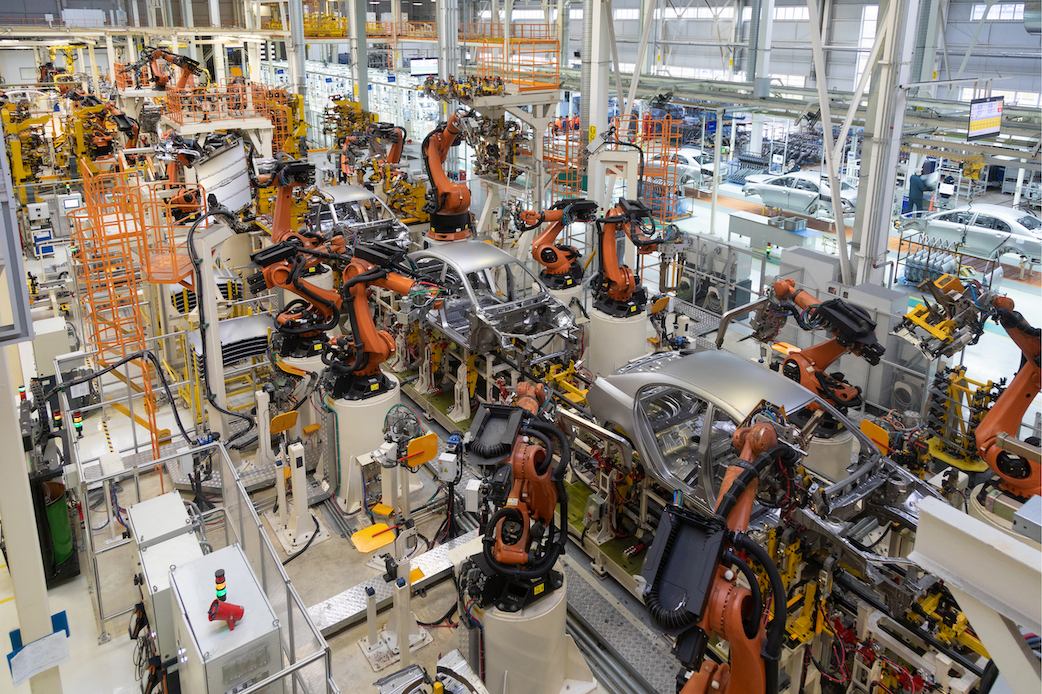 As a global provider of intelligent automation systems, Valiant TMS plays a key role in international automotive plant engineering.
TMS Turnkey Manufacturing Solutions GmbH – the group's organizational nerve center in Europe – develops, builds and integrates automated production systems and tools for all body-in-white areas. Discover how international challenges are managed from the Linz site.
About the case
Tier-1 supplier Valiant TMS stands for its own methods, which it applies across all projects. Find out how the line builders found and established their system to record deadlines and progress, easily map various dependencies, and deliver to stakeholders with reduced complexity. This not just saves time, but also provides capacity for vital topics that often receive too little attention.
This customer story is for
Body-in-White Line Builders
Automation Specialists
Automotive Suppliers
Site Managers
Site Coordinators
Project Managers
Team Leaders
"The modular software structure and simple usability drives our creativity."
Challenges
Needs of partners and subcontractors


Opinions and personal interpretations impose on meetings


Management of unique requirements and human characteristics across multiple sites
Solutions
Fluid licencing model with flexible access


Fact-based meetings generate time for personal evaluations


Adapting software logic to circumstances, such as capturing team morale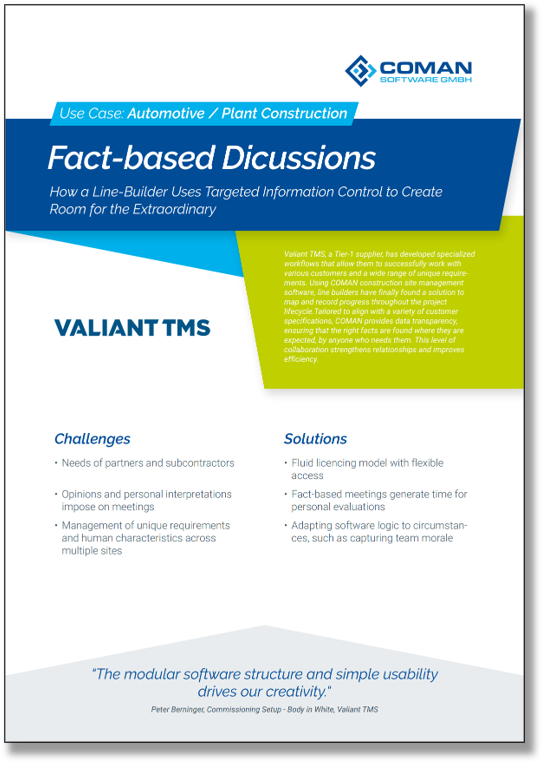 DOWNLOAD
Directly to the Valiant TMS customer story